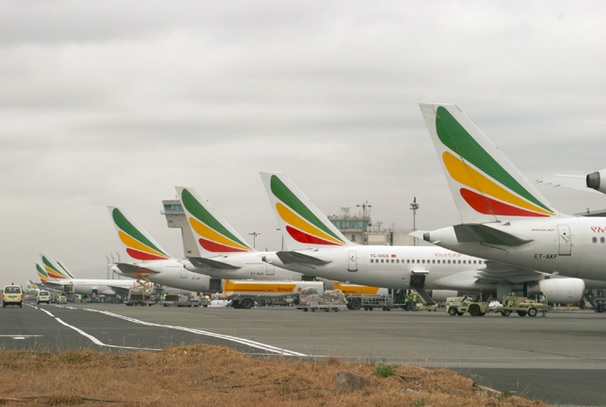 By
SADIM News
Current Issues
As airlines take delivery of new aircraft, owners must be found for second-hand aircraft. In the past, airlines from developing economies have taken these, which has created a natural flow of ownership. This is changing as new and smaller airlines place orders for new aircraft direct with manufacturers, often taking advantage of Export Credit Agency (ECA) finance. This, together with concerns of oversupply of some aircraft types, particularly narrow body, could put aircraft values and lease rates under pressure.
These factors could have a significant impact on the demand for the second- hand fleet going forward. If values of aircraft are driven down, this could raise questions around financing these older aircraft, even if there is a willing customer, as the risk of financing such aircraft increases.
Aviation finance could provide an attractive opportunity to deploy large amounts of capital efficiently in 'hard assets'.
Why invest in aviation financing?
Deploys large amounts of capital efficiently.
Relatively predictable returns although residual values, especially for older aircraft, can be volatile.
Aircraft – the underlying asset – is truly global in its recognition and usage.
Investment typically secured by a 'hard asset', supported by International regulations such as the Cape Town Treaty.
Highly mobile asset – helps with reclaiming and redeploying the asset in case of a default.
Direct Purchase vs. Operating Lease
We come across many governments and airlines in Africa struggling with fleet acquisition modalities and mulling over fleet financing alternatives. There has been an unending debate on which is the most suitable operating model; whether direct purchase or operating lease. When I first heard the phrase "if it flies or floats you should rent it" I though it was funny, that aside, the methods used for financing the purchase of or operating an aircraft are through Direct Purchase, or through an Operating Lease either or both options come with financing options.
Direct Purchase with Financing
In a direct purchase arrangement for commercial planes, the prospective operator or airline purchases the aircraft direct from the manufacturer or vendor, using a secured or unsecured loan or structured finance lease. Usually, a syndicate of banks come together to raise the required loan amount. The loan amount advanced for the aircraft can vary from 70% up to 90% (or even 100%, but rarely, and heavily dependent on the borrowers' profile) of the value of the aircraft depending on the airline, profile of its guarantors and its available capital. In cases where the financiers put in less than 100% of the aircraft value, the manufacturer or vendor expects the purchaser to make the pre-purchase deposits. Most financing arrangements usually come with a term limit (up to 12 years) accompanied by mortgage style amortization and either fixed or floating interest rates.
Should an airline decide to go for direct purchase of an aircraft, there are several advantages for the buyer mainly;
The airline/buyer acquires equity in fleet;
The airline/buyer has full control over the configuration of the aircraft;
Airline is able to gain significant taxation benefits (this can vary by country)
Airline/buyer will experience increased operational flexibility.
On the other hand, there exits some disadvantages of direct purchase key of which are;
There are restrictions included in loan agreements and term sheets;
The financing agreement obligations heavily weighs down a company's balance sheet;
Residual value risk.
 Operating Lease
In an operating lease arrangement, the lessor acquires the aircraft from the manufacturer having made all the advance payments and financing arrangements for the aircraft at delivery. The operator/lessee, in this case a commercial airline will then leases the aircraft from the lessor. Aircraft is usually leased out at approximately 1% of the new aircraft cost per month as rental, however demand for the aircraft type, supply, operating environment and region of deployment are some other factors that lessors take into account during pricing. Monthly rentals aside, most lessors will ask 2 -3 months equivalent of rental fee in security deposit and maintenance reserves costs.
Nearly all lease agreements have a minimum lease period of 3 years to a maximum of 7 years for narrow body aircraft and a longer lease period can be expected for a wide body aircraft. In most cases at the end of the lease period airline/lessee returns the aircraft to the lessor. However, an airline may have option to renew lease or purchase aircraft at fair market value.
While the key benefit of operating lease is the huge reduction in capital investment required, other positive factors include;
The lessor assumes aircraft residual value risk;
Lead time to aircraft delivery for airline/lessee to start operation is short compared to purchase from manufacturer where this a waiting period of at least 9 months;
The liability stays off balance sheet, having less impact of banking restrictions;
Leases increase fleet plan flexibility.
Some of the shortcomings with leasing are;
Lessee/airline remains exposed to lease rate fluctuations;
Lessor is at liberty to impose restrictions on aircraft usage;
Airline is obliged satisfy lease contract requirements (administrative, reporting, maintenance);
Airline has no equity in fleet.