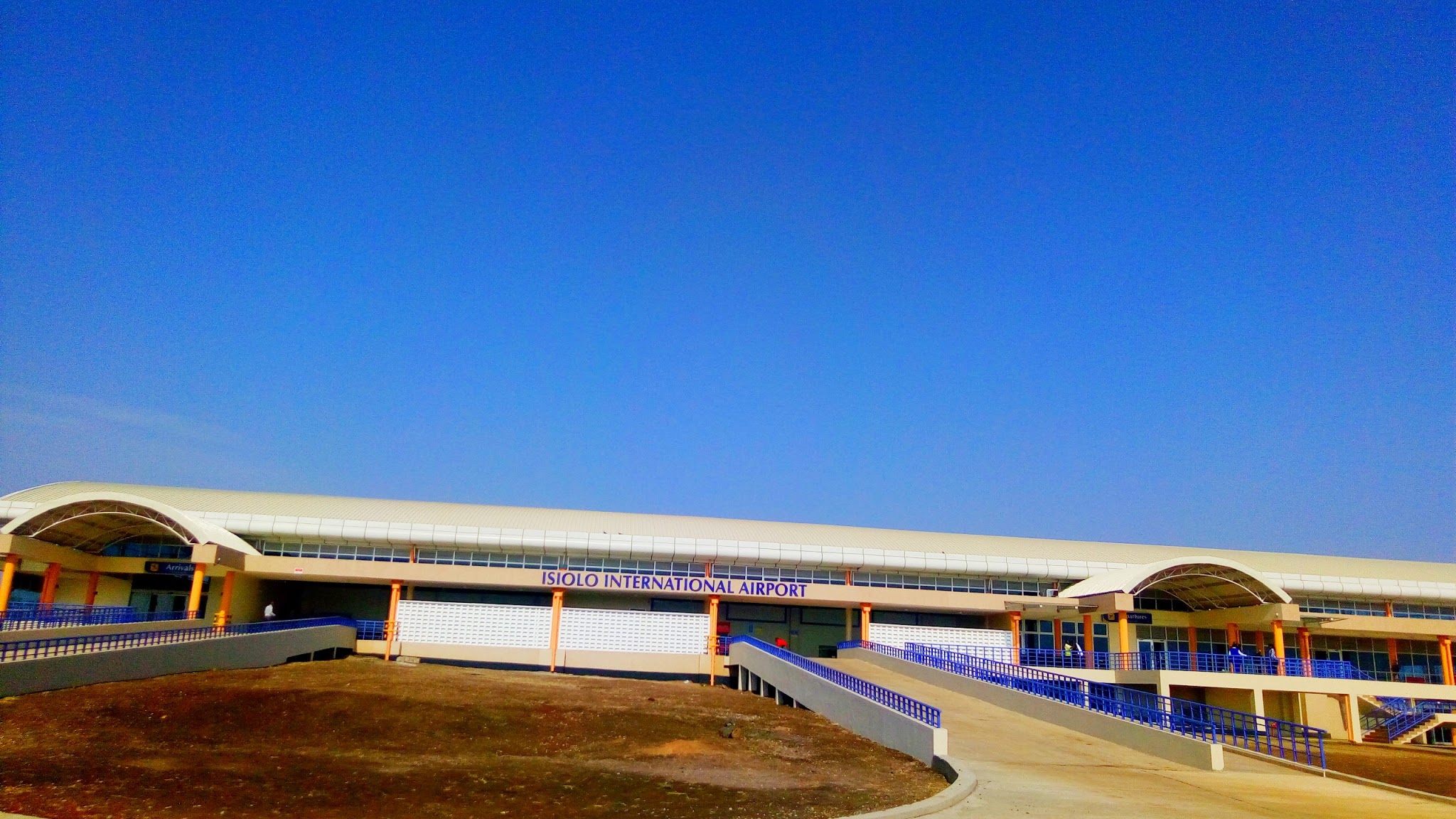 Isiolo a strategic gateway between northern and southern Kenya has a new development that we need to pay close attention to; a new international airport about 283 kms by road from Nairobi.
Isiolo International Airport (IATA:n/a, ICAO: HKIS)  is built on  800 acres of land and boasts of  a 1,524 meters runway,  5,000 m2 terminal building, a 1025 m2 office  block, car park for 200 cars, 2 km  access road, aprons and a VIP area.
The newest addition to Kenya's list of international airports sits pretty between two counties with half of the runway extending into the Khat (miraa)  exporting country of Meru.
The development of this airport has been done in 3 phases so far since the works started in 2011 with KES 1.7 Billion already sunk in.
OPPORTUNITIES
The drive to Isiolo from Nairobi takes you through the green and agriculturally rich central highlands, the Laikipia  savanna before hitting the scrubland of Northern Meru to Isiolo.
Along the way, the economic impact of agriculture and tourism are evident as well as the massive potential for growth once the is in user airport.
The trickle down effects of the investment in the construction project have already created an impressive number of jobs around the airport which has greatly uplifted  the  small economy of Isiolo.
Regional & tourism development
Aside from its central location in Kenya, Isiolo International Airport is located in a tourism hotbed. The stretch between Laikipia to Isiolo is home to some of Kenya's premium lodges, conservancies and parks with no less than 5 well known parks in close vicinity.
To the south of the airport, we have Lewa and Borana Conservancies as well as Ngare Ndare Forest, to the North, we have Nyambene, Shaba and Buffalo Springs National Reserves as well as the Samburu National Park.
Without doubt, the airport will be a new gateway to the tourist attractions around Isiolo, Samburu, Laikipia. It opens up the possibility for a Nairobi – Isiolo route with connections to the rest of the destinations such as Mara and the Kenyan Coast.
It is expected that Isiolo will serve a variety of airlines and operators with domestic, international, scheduled and charter flights.
Driving economic benefits to communities
Neighbouring Meru exports exports tonnes of miraa everyday via Wilson Airport to markets overseas. Miraa is a KES 10 billion per year business with strong international demand.
The proximity to Isiolo cuts down the journey from 4 hours to less than hour,  from 300 km to 40 km. If miraa traders can get to the international market faster, at a much lower cost, with less road carnage then Isiolo International Airport will be in business.
The neighbouring counties of Nyeri and Meru are major producers of  horticultural produce  for export.  Isiolo International Airport would offer a quicker passage for exports to reach the international market an hour or so away from the farms.
Job Creation
According to Kenya Airports Authority CEO Fred Lundgren, Isiolo International  Airport has capacity to handle 500,000 passengers per year.
With increased passenger and cargo numbers the number of people working at the airport and commercial activity will go up. It is expected that every job inside the airport will create 9 other jobs around Isiolo.
In the short term, there will be 50-100 people working in the airport from different departments. Among them Kenya Revenue Authority, Kenya Civil Aviation Authority, Kenya Police and Airlines.
Alternate to JKIA
Expectedly, this new airport will also act as a suitable alternate to JKIA owing to the flying distance between the two at 200kms approximately 30mins by flight.
It is situated at 1,067m above sea level with a single runway 16/34 measuring 1,524m.
Isiolo International Airport is going to be a major gateway to Northern Kenya for passengers and cargo. Once it is fully operational, it will be an important economic driver in the region creating business opportunities and jobs.
The airport development is part of Kenya government Lapsset corridor project which has seven anchor ventures including  — Lamu port, three resort cities, Isiolo airport, pipeline, railway, road and high broadband cable.
In the coming months, the regulatory authorities should be in a position to commission the use of Isiolo International Airport for domestic and international flights.
Get someone else to read by sharing: