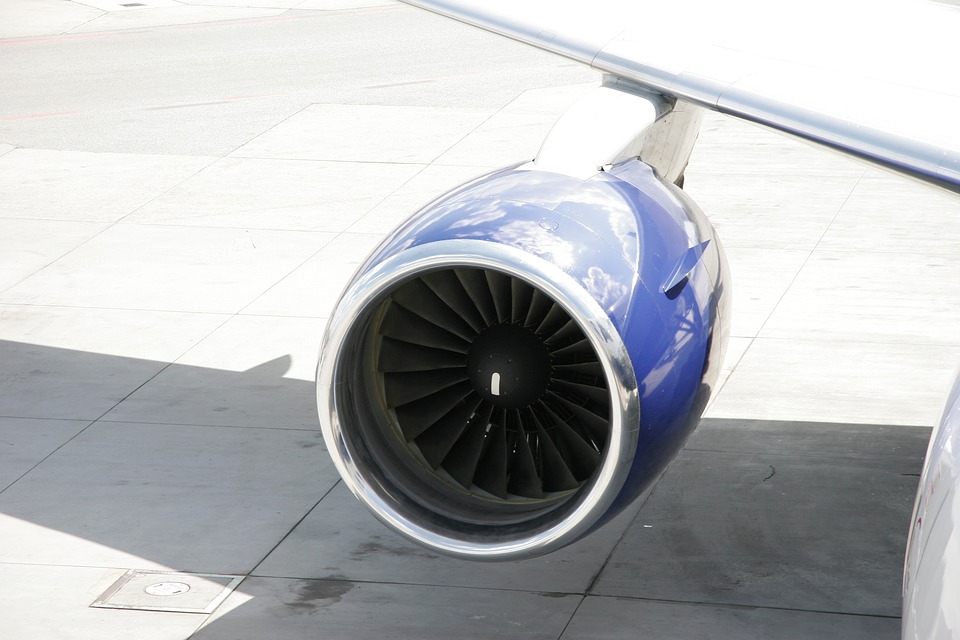 By
Sebina Muwanga
Airlines are in a race for accolades. Punctuality, meals, luxury, on board entertainment, flight duration, Wi-Fi connectivity, crew composition, profitability and high safety ratings are achievements that will get any airline chest-thumping.
On 6th February 2017, the aviation industry was inundated with news of a claim to the longest flight. Qatar Airways flight QR 921 flew from Auckland to Doha in a time of 17 hours and 40 minutes.
Three weeks later, in celebration of International Women's Day, Air India's flights AI 173 (Delhi-San Francisco via the Pacific Ocean) and AI 174 (San Francisco-Delhi via the Atlantic Ocean), were operated by an all-female crew, making it the first time for an all-female crew to fly around the globe in a combined time of 26 hours.
Also Read: Female aviators face turbulence
Although none of these flights beat the 18 hours and 4 minutes record set by Singapore Airlines flight SQ 21 (New York-Singapore) between 2004 and 2013, constant technological advancements in aircraft design will not allow it to stand for ever.
Such ultra-long haul flights permit airlines fly nonstop to distant destinations, saving their passengers the inconvenience of layovers, fatigue, missing luggage and time loss associated with connecting flights. Their launch and success is a great public relations and marketing tool, and earns airlines bragging rights.
Whereas aircraft manufacturers and national aviation regulators do not enjoy the limelight, they deserve as much credit for this success. Without their dedication and hard work, airlines would not be able to achieve any of the accolades sought.
Credit on part of Manufacturers and Regulators
The process of developing aircraft from concept to the first commercial flight takes up to 15 years. During this period, design and manufacturing organizations work with regulatory authorities in their respective countries to approve designs, test prototypes, determine performance data, approve training and operations procedures, and finally, issue type and production certificates. The minimum standards for development and certification of aircraft are laid out in Annex 8 (Airworthiness of Aircraft) to the International Convention on Civil Aviation.
Once issued, a type certificate only confirms that an aircraft complies with the approved design to the minimum airworthiness standards. Individual countries are responsible for developing their own comprehensive and detailed airworthiness codes, to enable them inspect and certify as fit aircraft on their national registers before issuing certificates of airworthiness, which once issued, imply that aircraft are safe to fly.
Annex 8 to the International Convention on Civil Aviation defines airworthiness as follows;
"The status of an aircraft, engine or propeller or part when it conforms to its approved design and is in a condition for safe operation".
Airworthiness is a continuous and meticulous process that commences with design and manufacture, and continues under the oversight of national regulators in the state of registry, to ensure that all aircraft can be safely operated.
Airlines choose aircraft type based on several factors, including but not limited to; anticipated loads, planned destinations, operational and maintenance capability/cost.
National regulators issue airlines with Air Operator Certificates (AOC) based on the latter's demonstration of ability and competence to execute operations to the regulator's satisfaction. The nature of operations and privileges listed in the AOC are limited to what the regulator deems appropriate to the operator's financial and organizational capabilities.
The Boeing 777-200LR aircraft operated by Qatar Airways for flight QR 921 and Air India for flights AI 173 and 174, is certified by the Federal Aviation Administration- the national aviation regulator of the state of design-for flights in excess of 15,000kms.
Before including such aircraft and ultra-long range flights on Qatar Airway's and Air India's AOC, Qatar Civil Aviation Authority, and Directorate General of Civil Aviation- national aviation regulators of Qatar and India respectively- had to be satisfied that the respective airlines and their crew were sufficiently trained in inter alia; flight planning, dispatch and monitoring procedures for ultra-long flights, Extended Twin Range Operating Procedures (ETOPS), polar flight operations, human factors, safety management, threat and error management, and most importantly, that the aircraft are maintained in an airworthy condition.
In addition, the regulators had to approve other aspects, for example, category of landing operations at destination or alternate aerodromes and that flight crew are trained and certified for the same.
Such behind the scenes preparations, though not part of any airline's marketing or public relations strategy, are crucial for the safety and success of all flights, because airlines determine what and where to fly subject to national regulatory approval.
Blame on part of Manufacturers and Regulators
Product liability claims against aeronautical product manufacturers are a certainty following accidents and incidents. The aggrieved parties-either survivors or their relatives- base their claims on; design and manufacturing defects, failure to adequately warn users about the defects, and breach of warranties of merchantability and fitness.
Unlike claims founded in negligence where the plaintiff has to prove that the defendant owed a duty of care, the defendant breached that duty and the plaintiff has suffered injury as a result, product liability claims are based on the principle of strict liability. The accident or incident forms the basis for seeking compensation, as products are deemed defective ipso facto.
The aggrieved party must indicate; that the product left the factory in a defective state, was not altered at the time of the accident or incident, and damage/injury was sustained while the product was being used as intended by the manufacturer in anticipated operating conditions. The fact that defects could not be discovered by technology in existence, or that certification standards were inadequate at the time of manufacture is irrelevant.
Since product liability is a creature of statute, the jurisdiction where a claim is instituted must have the relevant legislative enactment or court pronouncement that forms a precedent. This though, is not the only determinant of where the claim is instituted. Other factors include domicile of design/manufacturing organization, domicile of injured party, and quantum of damages likely to be awarded by Court.
United States of America, Australia, and a few other countries have enacted product liability legislation imposing strict liability on manufacturers. In most cases, product liability claims involving aeronautical products are settled out of court.
The aviation industry has witnessed a number of claims instituted against manufacturers, or manufacturers and airlines jointly, where acts of negligence were imputed on the airline.
Airline versus Manufacturer
In 2010, Qantas Airlines filed a claim against Rolls-Royce in Australia's Federal Court following an un-contained engine failure on Qantas Flight 32, which resulted in an emergency landing at Changi International Airport. The Australian Transport Safety Board determined that this engine failure resulted from a manufacturing flaw on the Airbus A380's Rolls-Royce Trent 900 engines. The parties reached a settlement in the sum of USD 100 million.
Passengers versus Manufacturer
Passengers aboard British Airways flight 38, a Boeing 777-200ER, sued Boeing for pain and suffering following a crash landing at Heathrow International Airport. Boeing settled the claim for an undisclosed amount.
In 2009, Terry Williams, a former American Airlines flight attendant, instituted a claim against Boeing and MacDonnell Douglas, for health complications that arose from inhaling toxic fumes through the aircraft bleed air and ventilation system. She claimed that faulty aircraft design was to blame for toxic fumes entering the cabin. Boeing had the matter settled out of Court for an undisclosed amount.
Passengers versus Airline and Manufacturer
In 1999 a Boeing 757-200 operating as Aero Peru flight 603, crashed in the Pacific Ocean off the coast of Peru killing all on board. In a claim filed on behalf of relatives of the deceased passengers and crew, Attorneys contended that the aircraft was defective because onboard instruments provided the pilots with inaccurate and conflicting information, yet Boeing had not trained them on how to deal with such a scenario. Further, negligent actions of an airline employee during routine cleaning contributed to the accident. Boeing and Aero Peru settled the claims for an undisclosed amount.
In 1999, Boeing and Swissair jointly settled-for an undisclosed amount- claims instituted by relatives of 214 passengers and 15 crew members that perished a year earlier, when the MacDonnell Douglas MD-11 operating as Swiss Air flight SR 111, plunged into the Atlantic ocean off the coast of Nova Scotia. The crash was attributed to a fire spread by flammable material used in construction of the aircraft.
Prior to occurrence of these accidents and incidents, the various aircraft possessed valid certificates of airworthiness issued by aviation regulatory authorities in their respective states of registry. This implies, they were in a condition for safe operation. Had the national regulators deemed them defective/unsafe, then certificates of airworthiness would not have been issued.
Also Read: MH17 and liability for death under the Montreal Convention 1999
In all accidents and incidents listed above, the defects were foreseeable and ought to have been discovered and rectified during initial or annual certification, failure of which, incompetence should have been imputed on regulators who certified them as safe to operate.
Product liability currently targets manufacturers. However, there is need to reconsider this position in the highly regulated aviation industry, which has additional layers of protection through the safety and technical oversight function of national aviation regulatory authorities.
Liability should be jointly and severally apportioned between designers/manufacturers, regulatory authorities responsible for issuance of type and/or supplemental type certificate where applicable, and finally, authorities responsible for issuance of certificates of airworthiness, as they are all part of the certification and airworthiness process that permits airlines to operate aircraft.
Get someone else to read by sharing: