By
Sebina Muwanga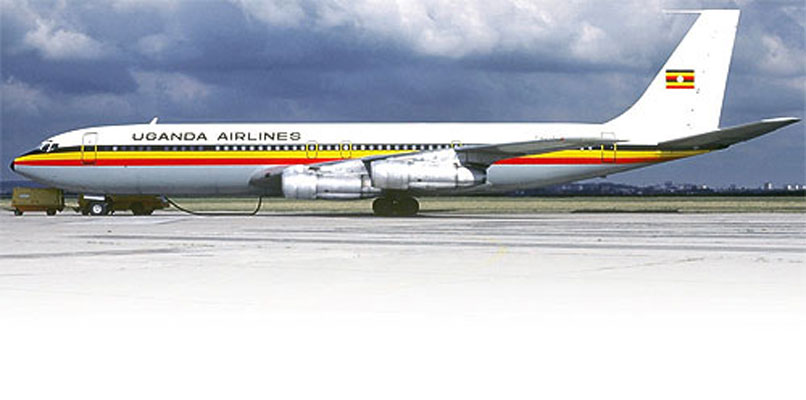 Opinion: The proposed revival of Uganda Airlines has been debated for several months, and indeed, a lot has been written against the same.
Those against revival argue that airlines are not profit-making entities, the airline will collapse again because Uganda has a history of mismanaging state enterprises, Uganda has other priorities like health and education where the massive start-up capital required to set up an airline could be invested.
They further argue that Uganda is already well served by other airlines, and a new player will not survive in a saturated market. The final argument is that the airline shall positively impact only a small percentage of the population.
A national carrier is an infrastructure project, and profit alone – or immediate profit – should not be its raison d'etre. The same applies to other national infrastructure projects like roads, railways, hydropower dams, bridges, water treatment plants, fiber-optic cables, and ferries, which require millions of dollars to set up. Their impact on trade, production, services, livelihoods, and future development is of more importance than profit.
The potential effect of the airline on Uganda's economy is the principle reason why it should be revived. Transcontinental flights into Europe and Asia, for instance, will introduce more options, create competition, and in effect, bring down air ticket and freight prices. Travelers will save money. Government will save money on trips for its officials abroad. Companies that rely on air travel shall benefit from reduced costs of doing business.
Employment is another consideration. Operating a fleet of 3 CRJ 200 aircraft with a capacity of 50 passengers on regional routes, Air Uganda directly employed over 200 people. Should Uganda Airlines be revived with regional, intercontinental, and transcontinental routes, operating both single- and double-aisle aircraft, it has the potential to create over 1,000 direct jobs for pilots, cabin crew, maintenance engineers, dispatchers, ground crew, catering teams, administrators, sales and reservation agents, drivers, and other support staff.
Over 20,000 Ugandans are directly employed by the coffee, fish, fruit, vegetable, tea, tobacco, and flower export industry. This industry mostly relies on aircraft flying into the European Union, where most of the produce is sold. According to the Uganda Bureau of Statistics, Uganda earned US$2,676.6 million from exports in 2014. Uganda Airlines shall give exporters more freight options into Europe at a reduced cost, which is vital for survival of their industry. An increase in options to carry produce into the European market will lead to an increase in export earnings and as a result, secure jobs and income.
Uganda stands to benefit from increased visibility if it revives the national carrier, establishes offices abroad, and chooses its codeshare partners strategically. This will allow it to tap into business and tourist markets. Uganda Bureau of Statistics figures reveal that the country received 1.7 million passenger arrivals in 2014. 441,000 (approximately 26 percent) of these were tourists. These tourists were flown in by foreign carriers, which market their own countries as destinations of choice.
With its own carrier, Uganda will have a tool to market itself as a destination of choice. Tourists will have more options to fly into the country. Keeping other factors constant, tourist numbers could double or quadruple with time. Figures released by the World Travel and Tourism Council (Travel and Tourism Economic Impact Uganda 2015) show the impact of tourism on Uganda's economy in 2014 as follows:
• The direct contribution of travel and tourism to GDP was 2.762 billion shillings (4.3 percent of total GDP).
• The total contribution of travel and tourism to GPD was 6.395 billion shillings (9.9 percent of total GDP).
• Travel and tourism directly supported 247,000 jobs (3.6 percent of total employment) and indirectly supported 592,500 jobs (8.6 percent of total employment).
• Travel and tourism investment was worth 6.999 billion shillings (4.6 percent of total investment).
According to the Uganda Wildlife Authority, foreign non-residents formed the bulk of 203,000 visitors to national parks in 2014.
The figures above illustrate how tourism is a catalyst for socio-economic development. A national airline with direct flights, or through codeshare partners is a good way of marketing Uganda as a tourist destination. An increase in foreign tourists will increase local investment, employment, and income.
Cities most visited by international tourists like Bangkok, Paris, London, Amsterdam, Istanbul, Hong Kong, Singapore, and Dubai are located in countries that own and operate national carriers. Most of these tourists are flown in directly by the national carriers or in collaboration with their codeshare partners from carefully-selected markets. Carriers are used as tools to market the respective countries and cities as destinations of choice. Tourism in those countries supports millions of jobs and investments.
A national carrier, just like any other airline, needs consistent payloads to break even and sustain its operations. The proposed destinations (markets and anticipated loads), fleet acquisition, and growth strategy should all be critically analyzed. Before making any decision, prudence requires consulting and seeking guidance from the Civil Aviation Authority, import and export associations, traders' associations, Uganda Tourist Board, Uganda Bureau of Statistics, the Uganda Chamber of Commerce and Industry, Bank of Uganda, Directorate of Immigration, and Uganda Revenue Authority, to mention but a few. Information obtained will help the Government of Uganda develop a strategic plan for the airline, which will determine aircraft type, destinations, frequency, and codeshare partners. Getting it right from the onset, together with sound management, will determine Uganda Airline's success and longevity.
The strategic plan should include ratifying the Cape Town Convention on international interests in mobile equipment, in order to get the best financing and leasing options for aircraft and engines.
Airline operations – and ultimately profit – are affected by fuel-price fluctuation, industrial action, bad weather, economic depression, disease outbreak, insecurity, terrorism, political instability, natural disasters, management, and lastly, accidents and incidents. These have an impact on all airlines around the world, and account for some of the recorded losses.
Kenya Airways, South African Airways, Egypt Air, TAAG Angola Airlines, Malaysia Airlines, Thai Airways, Philippine Airlines, Qantas, Alitalia, Finnair, and SAS Scandinavian Airlines are some of the national carriers that have recorded losses at some point in the last 5 years as a result of the above-mentioned factors. None of them have ceased operations. Instead, their respective management teams have come up with restructuring plans to help them recover in a bid to end the loss-making trend. These carriers are strategic infrastructure critical to other sectors of the economy. Countries like Angola, Kenya, South Africa, and the Philippines have many of their citizens living below the poverty line. Healthcare and education are definitely competing priorities in those countries. When national carriers are kept flying, they can stimulate other sectors of the economy to generate income, which can be invested in healthcare and education.
Ugandans need their own airline to connect to the globe. International trade and foreign direct investment are responsible for the several multinational corporations in the country – mobile phone companies, banks, beverage companies, supermarkets, insurance firms, hospitals, and hotels – which employ several thousand people. This would not be possible without airlines flying into Entebbe International Airport. Uganda's own carrier will tap into more markets and increase foreign direct investment and the benefits that come along with it.
Lastly, airlines require hundreds of millions of dollars for start-up costs. The private sector in Uganda does not have the capacity to venture into such an enterprise. Only government has the required financial muscle to start an airline and sustain its operations until it finally breaks even. This is why government involvement is necessary. Financial muscle alone is not good enough though. Strategic planning for the national carrier is essential to ensure that money invested does not go to waste.
Ugandans opposed to this project should reconsider their stand. The end justifies the means.
Get someone else to read by sharing: