By
Michael Otieno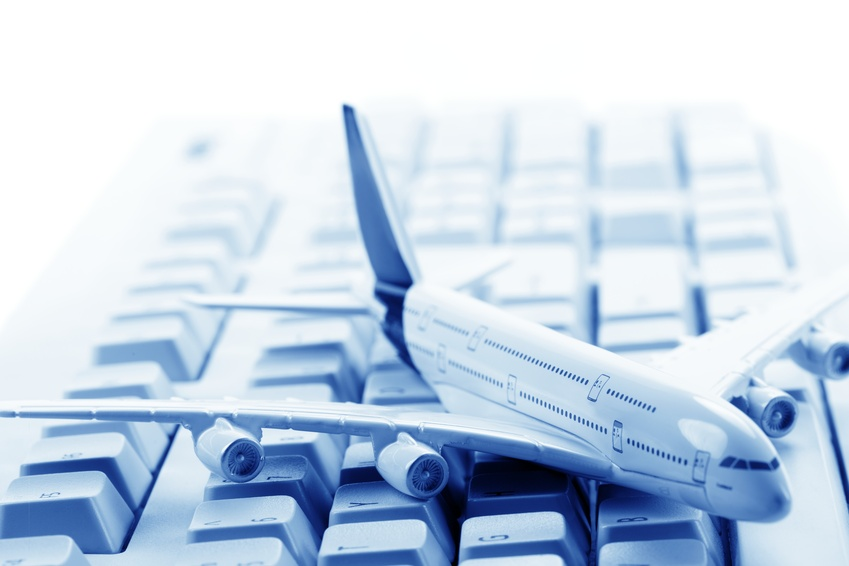 Online Reputation Management: Why what they say about you online matters
Does your organization actively manage its reputation online?
A few years ago, I got an invitation to be part of a turn around team for one of the regional carriers in Africa. Naturally excited about the opportunity and knowing very little about that airline I went straight to my best information source at hand – Google.
The search results were least to say mortifying; ranking highest on the search result was "Here is why you should not fly airline WXYZ" complete with a blog posted under the airlines' domain with a .net and .org extensions. Whoever posted and managed this blog had a sad story to tell about their experience with the airline. This person gave a blow by blow account of his experience with the airline and its staff in a Stephen King kind of script.
That such damaging yet sounding legitimate allegations were on the World Wide Web and ranking very high when you searched for the country, city or airline was not the worst thing, that this page was actually online; not for 24hours, but a whooping 3 years was outrageous. Did the airline know this was online and for so long? How this ended is something I will save for later, however when I finally found the airlines' website another shocker awaited; static pages, with scanty information, no feedback mechanisms, last updated when the website was done five years before then.
When prospective customers, clients or employees are searching for your organization online, what are they likely to see or find? Is it something along the lines of my experience above? When the ranked results of a search fills out, web users will most likely to click on the sensational and negative results ahead of anything else. Just how much is it costing your organization not to actively manage its online reputation? Well, before financial, business, prospective manpower or even legal effects are considered, you are likely taking a bad hit on your credibility.
So, how can you go about protecting your organizations' online reputation?
Protect your business names and domains
Make some time and have a chat with the guys in legal about your organizations' registered business names, operating names, registered Trademarks and other intellectual properties. Once you have these locked down, you need to have a session with your IT guys and ensure you have the relevant domains registered and current. It is important to ensure the protection of various domain extensions for instance do not stop at registering wxyz.com but ensure extensions such as org, .net, .co etc are covered and pointed to the correct name servers and hosting. Remember to check on your social media user profiles, blogs and others to ensure they are secured and protected.
Get on the Search Engines
Run a calculated search on the leading search engines using your company name, the names of some or all of the top management team (CEO, CFO etc) product & brand names, usernames etc. Classify your findings in terms of how many negative results, neutral results and positive results. Where you have most findings as negative or neutral you have your work cut out for you.
Put the information you want found out there otherwise someone will do it for you
I know, you are excited your findings across the different search engines had you listed in some business directories and even wikipedia. But is that enough? do you want to be listed or you want information that compels the user to want to deal with you organization? You will need to review the all the findings to determine whether the information sources had content that draws the search user in, or repeals them or leaves them wanting more. And how many of these sources are within your control? for instance verified listings, own websites, social media profiles etc? The more results you physically manage, the more control you have over your perceived online reputation.
Actively manage and address negative online information about your organization
Burying your head in the sand I am afraid, is not going to work. Negative information online can be cancerous to your organization and should be swiftly addressed. If I may take you back to my story with the airline; I actually carried a printout of the damaging blog with me to the interview and when they asked if I had any question for them….I leave it to you to imagine how I left them with pink cheeks and looking at their shoes. They gave me the job and among my first outgoing emails was one to the owner of the blog – who turned out to be an IT company owner in Silicon Valley. In his words -> "They oversold the flight, and left us at the check in counter without even an apology. They offered no refunds or alternatives, after months of writing to them with no feedback I took up their open domains and put up the blog".
Monitor what they are saying about you online
You have a variety of tools at your disposal to monitor and track whats being said about your organization. Google Alerts, Twitter Search, Yahoo Alerts, Feed Reader, Trackur are just some of the user friendly tools you find out there.
Manage your reputation offline
There are no two ways about this, poor handling of customers or service delivery will immediately translate into bad reputation hence poor credibility. As an organization you must invest in feedback mechanisms and customer service. If you are not accessible or cannot be reached to address service lapses in the shortest time possible, you are directly creating avenues for a bad reputation. Being accessible is not enough, more than 67% of organizations especially in the service industry still do not get back to you even after acknowledging receipt of your complaint!. The airline story; After reading from the gentleman about his woes and motivation for publishing a blog on the same. I offered him an unreserved apology of behalf of the "new" airline, full refund and a free ticket for him and the mrs on their next African safari. 24 hours after receiving his refund, the blog was offline and the domains were transferred to the airline.
Train your staff to understand that owning up to a service lapse, is not necessarily "admitting liability" as they are drilled to believe. Most customers are satisfied with an apology and a service recovery plan.
Use online resources to build your credibility
The different social media platforms, your website, and blogs offer a great avenue to boost your credibility online. At the very least you should encourage testimonials from your satisfied customers and have this on the media platforms available to you. By opening up your organization to open engagement with customers and the public you encourage constructive feedback with your audiences. As an organization you must be in a position to build your professional network online through industry specific forums, professional sites like LinkedIn, get into positive news generating activities, attract and take advantage of profile building media interviews among other PR activities which enhance organizational credibility.
Source: @pmykee143
Get someone else to read by sharing: